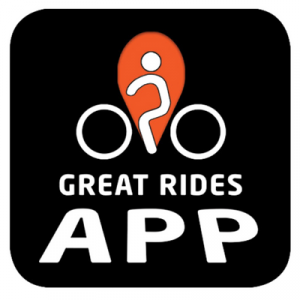 Need help to pick, plan and plot your next adventure on the Alps 2 Ocean Cycle Trail? - Download the Great Rides App for free to any iPhone or Android device.
Created by passionate New Zealand rider and cartographer, Gary Patterson, the Great Rides App is a New Zealand Cycle Trail national partner, and the only mobile app featuring all New Zealand Great Rides.
With over 2000 pages, it's stacked with maps, video fly-thrus, elevation profiles, trail section descriptions and photos, along with details of trail services such as bike hire, shuttles, food and accommodation.
The app is kept up to date on a regular basis. A key feature is offline tracking using mobile GPS - once a trail is downloaded it works totally offline without needing mobile coverage.