A team of volunteers and environmental enthusiasts dedicated their weekend on 6-7 October 2023 to planting 850 native trees in the Kurow Wetlands.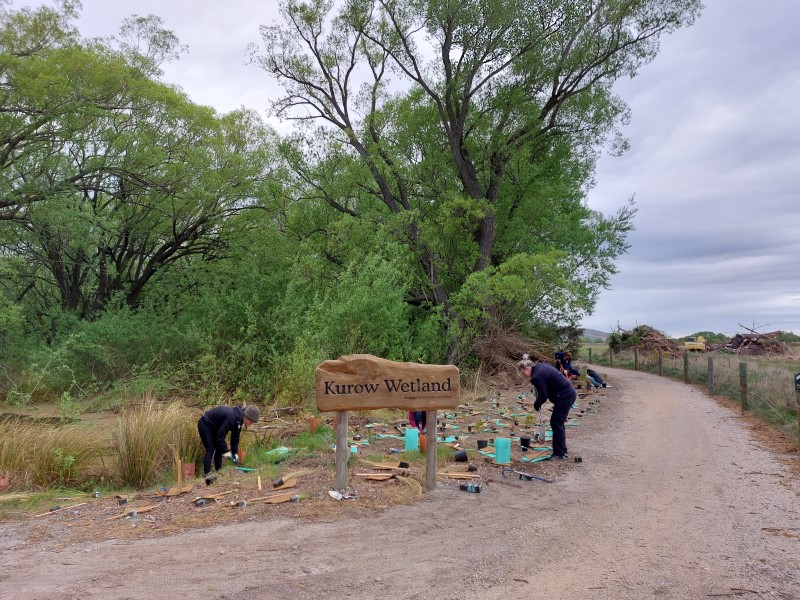 A big thank you to Cycle Journeys who donated the plants as part of their 'Leave Better programme'.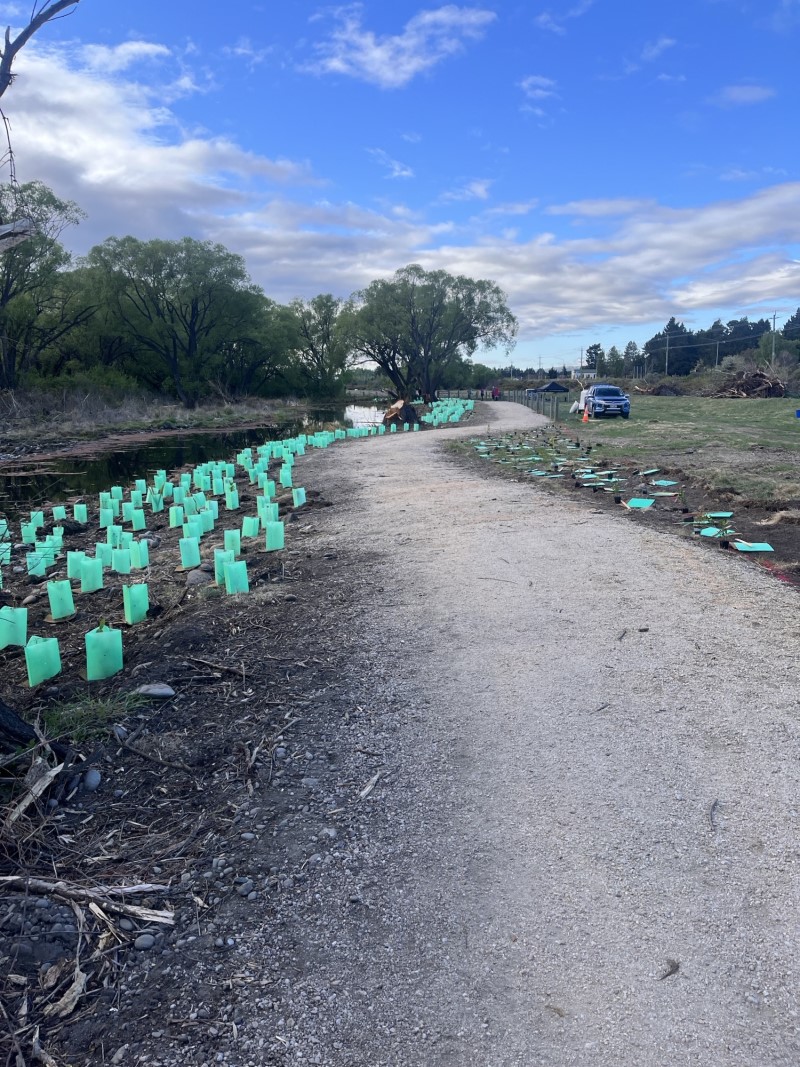 ''This is the first regenerative project commenced following mapping out our regenerative vision for the Trail'', said Robyn Hyde, the A2O Trail Manager. ''All plants have been grown from locally sourced seeds and are specifically chosen by a Botanist for their ecological properties in restoring this area''.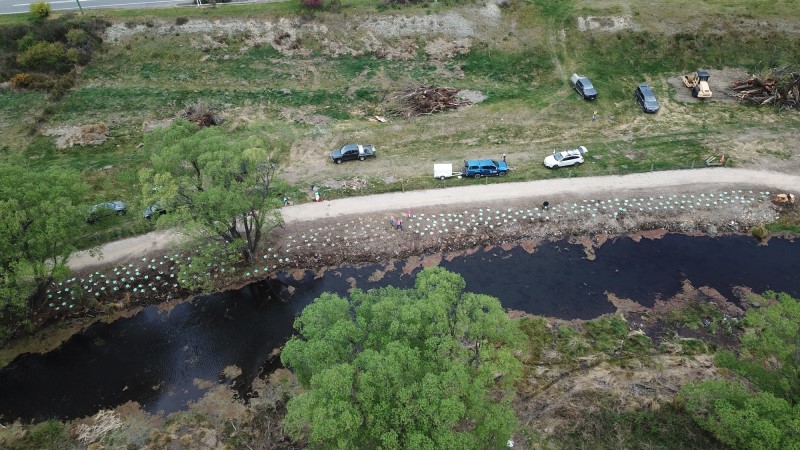 This project is a collaboration of many organisations, groups and individuals who share a deep commitment to the environment. A heartfelt thank you to Karen Turner, Phil Brownie, Geoff Gabites and Robyn Hyde for bringing this project together.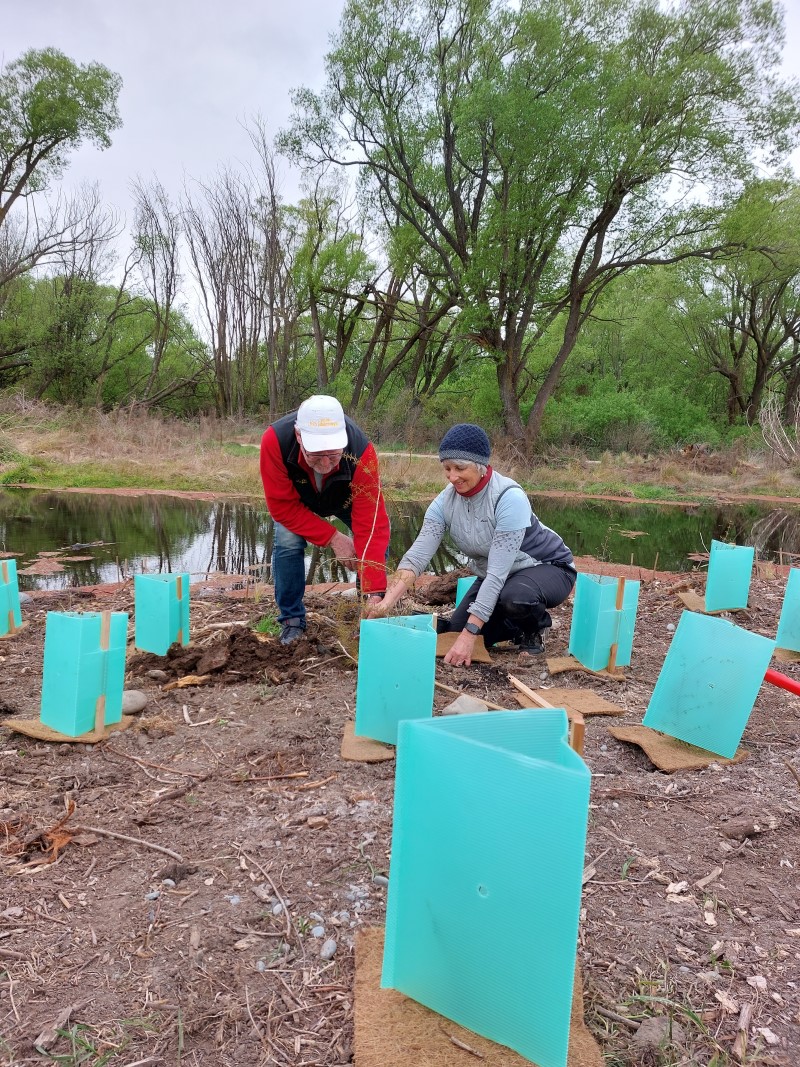 We would also like to extend our gratitude to the Cycle Journeys team, Kurow Wetland volunteers, Opihi Environment Services, Gary Hawkins Earthmoving, Environment Canterbury, DOC, Meridian, Kurow Community, and River T Wines, who graciously contributed by donating wine on Friday, adding a touch of celebration to the occasion. Kate from Waitaki Braids made a delightful contribution with scones on Saturday morning.