The Waitaki Whitestone UNESCO Global Geopark team ran a field trip on Saturday 2nd September 2023 to mark the Alps 2 Ocean Cycle Trail 10-year anniversary.
Seventeen keen people joined the Geopark team on a walking tour across two popular sites linked by the Alps 2 Ocean Cycle Trail – Elephant Rocks and Anatini (near Duntroon).
Both sites are geologically significant – they tell part of the story of the formation of the continent of Te Riu-a-Māui / Zealandia – the 8th continent of the world.
The limestone found at these sites tells a story that is twenty-five million years old – when the area was under a warm shallow sea that extended as far inland as near present day Kurow. Marine life thrived in this environment – as evidenced by the vertebrate fossils found within the limestone such as whales and dolphins with shark like teeth. Some fossils and casts of these are on display at the Vanished World Centre in Duntroon. Anatini showcases the partial remains of one such whale – it's bones still resting within the limestone it was preserved in. The limestone itself – made mainly from fragmented shells has since been uplifted and eroded into fantastical shapes and patterns.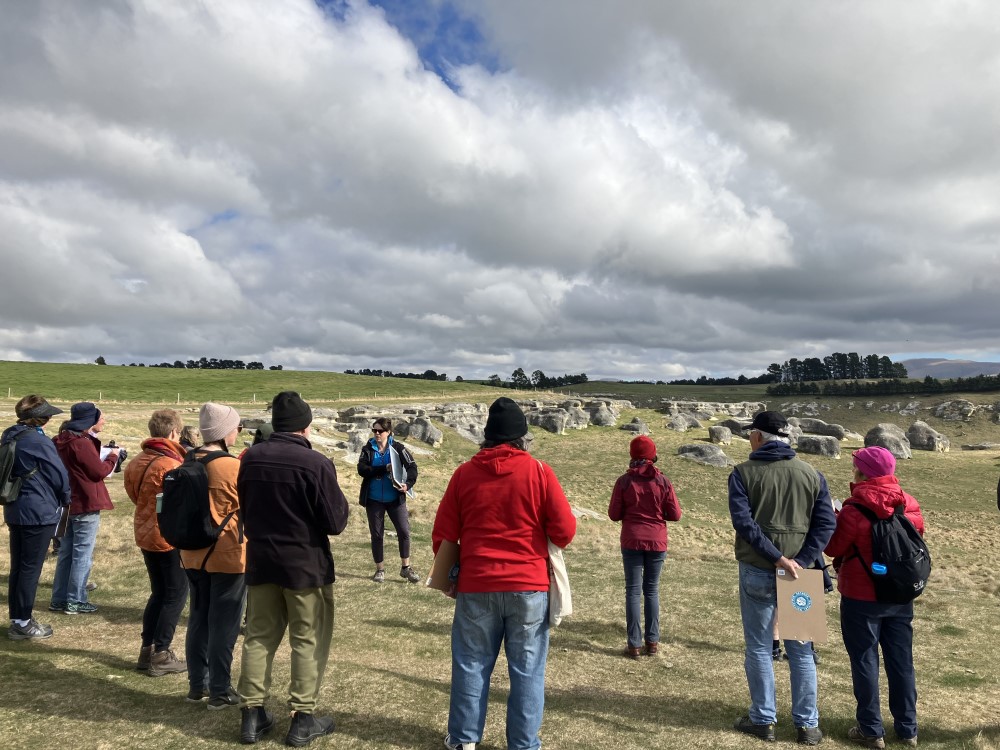 We explored the evidence of this ancient marine world, of life once lived within it, and the current landscape sculpted by weathering and erosion. We used Elephant Rocks as our classroom before walking the 20 minutes along the Alps 2 Ocean Cycle Trail to Anatini to use our newfound skills to identify features in the limestone and interpret how they may have formed.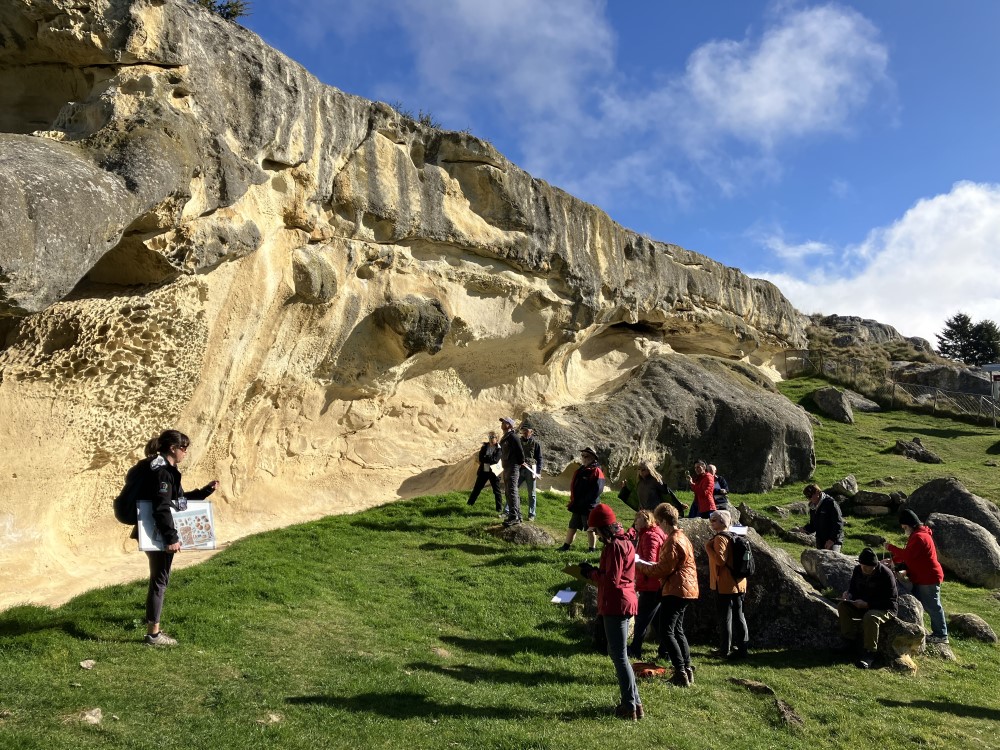 Quote from a participant - "Great day, congrats on how it was run, explained in everyday language so even I could follow. Even though I live in the area, it was good to have some of the landforms explained. Well done"